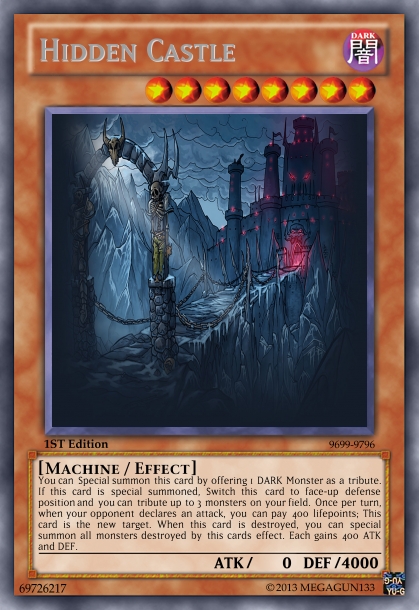 Hidden Castle
Monster/ Effect
8*
0/4000
Dark/ Machine
Effect:
You can Special summon this card by offering 1 DARK Monster as a
tribute. If this card is special summoned, Switch this card to face-up
defense position and you can tribute up to 3 monsters on your field.
Once per turn, when your opponent declares an attack, you can pay 400 lifepoints;
This card is the new target. When this card is destroyed, you can special summon
all monsters destroyed by this cards effect. Each gains 400 ATK and DEF.
_________________