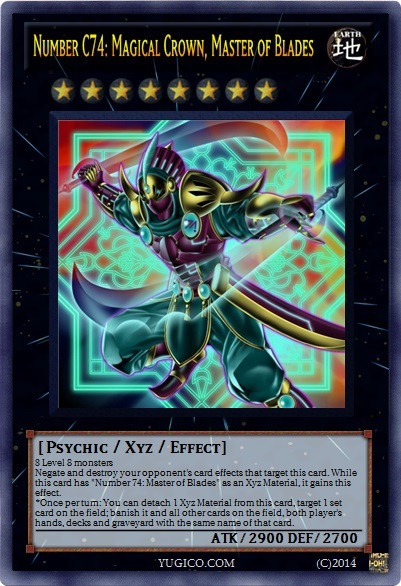 " />
Number
C74: Magical Crown, Master of Blades
3 Level 8 monsters
Negate and destroy your opponent's card effects that target this card. While this card has "
Number
74: Master of Blades" as an Xyz Material, it gains this effect.
*Once per turn: You can detach 1 Xyz Material from this card, target 1 set card on the field; banish it and all other cards on the field, both player's hands, decks and graveyard with the same name of that card.
Card Art by http://malganis-lefay.deviantart.com/